Weddings and Events
Wanderlusts weddings are like the imaginings of Shakespears 'A Midsummer Nights Dream"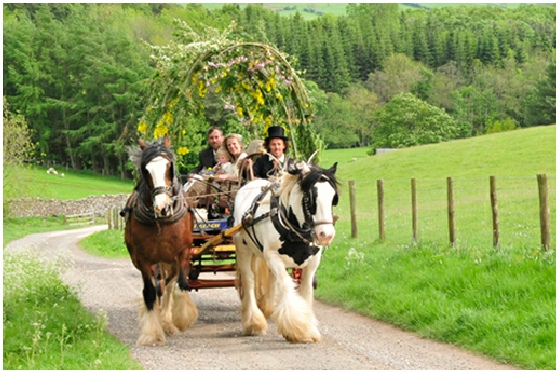 Through collaborating with friends and family, Wanderlusts can create a truly magical and unique experience for any aspect of your wedding or special event by combining:
Horse drawn transport

Gypsy caravans

Live music

A beautiful 'Berber Tent'. (the traditional tent of the Berber nomads of north africa)

Solar powered stage (lighting and sound)

Spit roast

Beautiful and dramatic locations!
.
"There are so many possible combinations and you get a magical atmosphere when things are done uniquely"
"There's no standardisation with Wanderlusts, its a real life thing that's offered!"
For more details or to discuss your ideas please contact us.
To find out more about the Berber tent marquee and solar stage, click on the image and contact my brother Jonah of "My Giddy Aunt" at jonahmaurice@gmail.com
.
Films & Location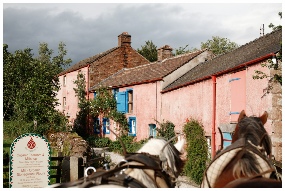 .Wanderlusts can provide, not only horse drawn gypsy caravans, but also some beautiful locations and scenes. Whether for film or photography please contact us to discuss your needs.
.
..
Sales
Gypsy caravans/ shepherds huts
If you are interested in buying or thinking of commissioning the building of a gypsy caravan, shepherds hut or similar structure, please do get in touch , as with over 12 years building, restoring and travelling in them , I should be able to help either in providing the wagon its self or advice to help you on your way..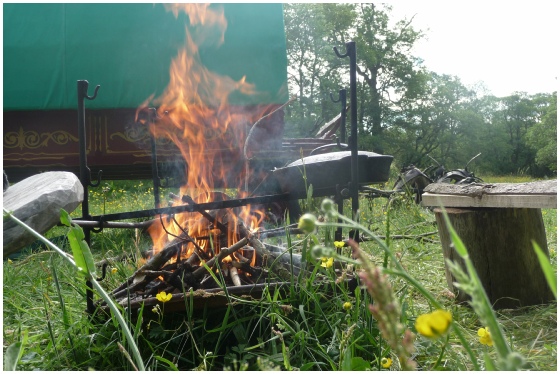 Wanderlusts Fire Irons
After years of cooking over a fire and many a frustrating meal of picking my food back out of the flames after capsizing a pan, I came up with a simple design for campfire cooking that doesn't require the right type of pan to hang from a tripod and packs away nice and tidy. Since using this, over the years I have frequently been asked where I got it or if I can get another…
So eventually we decided to reproduce them…
A great gift for any one who likes to cook outside…
Contact us for more details