Gypsy Wagons In Situ at "Nutwood Retreat"
CURRENTLY UNAVAILABLE
Sadly, we are currently unable to offer our stationary holidays….
 For more info on other possabilities please contact us.
info@wanderlusts.co.uk
We are very sorry for any dissapiontment.
If you love the idea of staying in a gypsy caravan in some secret hidden glade or want a short retreat from the world, we have now created our own "eco-camp", a private hideaway in the heart of the beautiful Eden Valley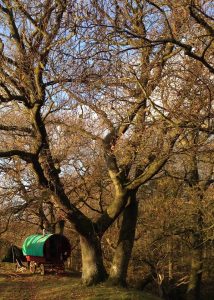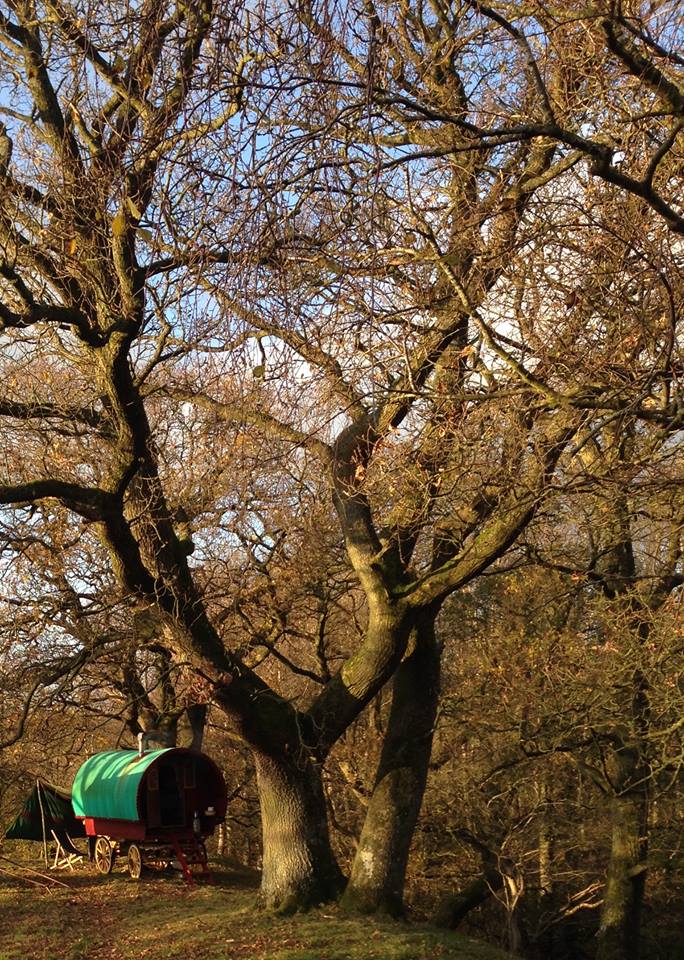 Wanderlusts Retreat
Nutwood provides the opportunity for utter relaxation and tranquility, with its undulating and varied landscape and far reaching views, its "babbling brook", semi ancient woodland and the sounds and smells of nature. A retreat from the modern world, with all its amenities on the doorstep!
When inside a Gypsy caravan you will have everything you need to relax and for a gorgeous nights sleep.. you will be on natures' doorstep with your feet up by the woodburner. But the experience of the Gypsy Caravan starts before the threshold – they, like no other built with beauty in mind as much from the outside as within.. the Gypsy caravans will carry off any photo just by being in the background!
You will sleep in a double bed.. there is a bay window at the back giving both light and bringing the outside in.. there is a woodburner that will take the chill off any evenings; in fact you will find yourself opening the doors to allow some air to flow as sometimes it is a little too toasty!
The Caravans are fully insulated and there is plenty of storage. Each Wagon has its own BBQ/fire pit and rustic seating – making a lovely summer evening on holiday..
Roma Sleeps 2 Adults and upto 4 children