About Us
With nearly twenty years experience of making, restoring and travelling thousands of miles on the highways and byways of Britain and France in traditional horse drawn gypsy caravans,in 2011 Barny collaborated what he has learned,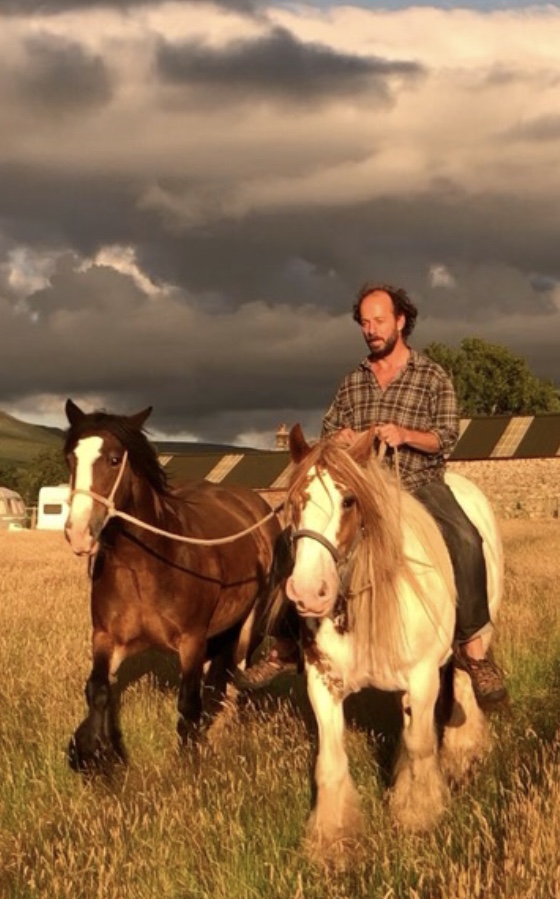 with his ex-partner Katus' years of experience, travelling and performing as a musician around the world, to create a unique and unusual business offering a range of services, from bespoke horse-drawn and stationary gypsy caravan holidays,  beautiful horse drawn wedding transport, extraordinary music for any event, horse & cart rides through to wonderfully colourful marquee hire.
Barny and Katus had many adventures, including traveling thousands of miles from Cumbria to the Carmargue through England and France by horse and wagon from 2015-2017 during this journey they had their second son.
Over the years and with the help of friends, they have raised funds to set up a traditional music school in Gambia, west Africa which Katus continues to work with.
In 2019, Barny and Katus went their separate ways, following their own paths and dreams..
Barny continues to run Wanderlusts, and Katus continues to follow her musical career, (see www.katus.cz or find her Facebook page "on the verge") 
They continue to co-parent their two sons 50/50.
To learn a little about the early days, click on the picture below…..