W
anderlusts offer the only horse drawn gypsy caravan holidays, as well as stationary bow top gypsy wagons (vardos) in beautiful locations in and around Cumbria and the UKs Lake District  National Park, and now also in the  Drome region of the South of FRANCE!
A small family business and run completely off grid!
With more than a decades experience of making, restoring and travelling in traditional horse drawn gypsy caravans,in 2011 Barny collaborated what he has learned,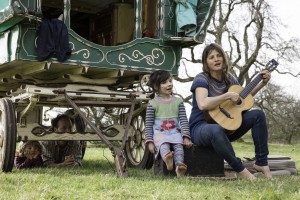 with his partner Katus' years of experience, travelling and performing as a musician around the world, to create a unique and unusual business offering a range of services, from bespoke gypsy caravan holidays, pack pony wild camping walking holidays across magnificent landscapes in Cumbria and Northumberland, beautiful horse drawn wedding transport, extraordinary music for any event, horse & cart rides through to wonderfully colourful marquee hire.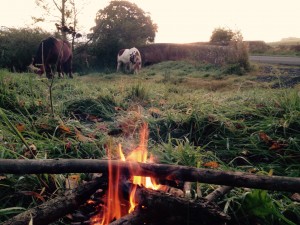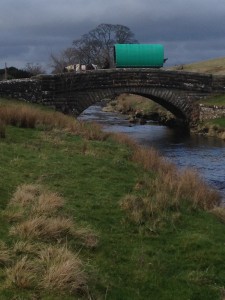 Due to such popular demand, in 2015 Matt joined Wanderlusts with his horse Outlaw and has created some lovely new routes along quiet scenic lanes in the Lyvennet Valley, between Penrith and Appleby-in-Westmorland, home of the biggest horse fair in the world(Appleby Horse Fair).He has found some great new camps along side streams and rivers in tranquil and private places, where you may be lucky enough to see alsorts of wildlife from Otters to Deer.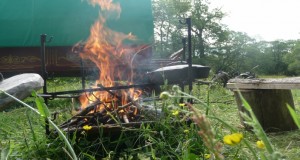 In October, Barny Katus and Madog, with their two horses Rhona and Meg and the newly completed wagon set off on a journey from Cumbria in the very north of England to the south of France. Four months and about 2000km later they arrived and wandered the area discovering some beautiful wild camping sites and dramatic scenery where they are now offering the oppertunity to experience horse drawn travel in the stunning Rhone-Alpes.
Have a look through the galleries, and prices and if you have any questions please do contact us via email or drop us a line